Absence Management
Why integrate Outlook with MS Project for absence management?
In order for a project to be completed as planned a project manager requires an accurate forecast of the absence time like vacation, sick leave and parental leave for the duration of the project.
HR systems only capture a portion of the actual absence time, usually only planned vacation. Therefore, even when integrated with MS Project they fail to provide the accurate information a project manager requires for the successful completion of a project.
Excel based solutions or a wall planner are not integrated with MS Project. This results in double entry and possible data entry errors.
The Outlook calendar is the most common place that team members record their absence times.
How to track absence time in Outlook and MS Project with Allocatus
1. Create appointment in Outlook
The team member creates an appointment in Outlook.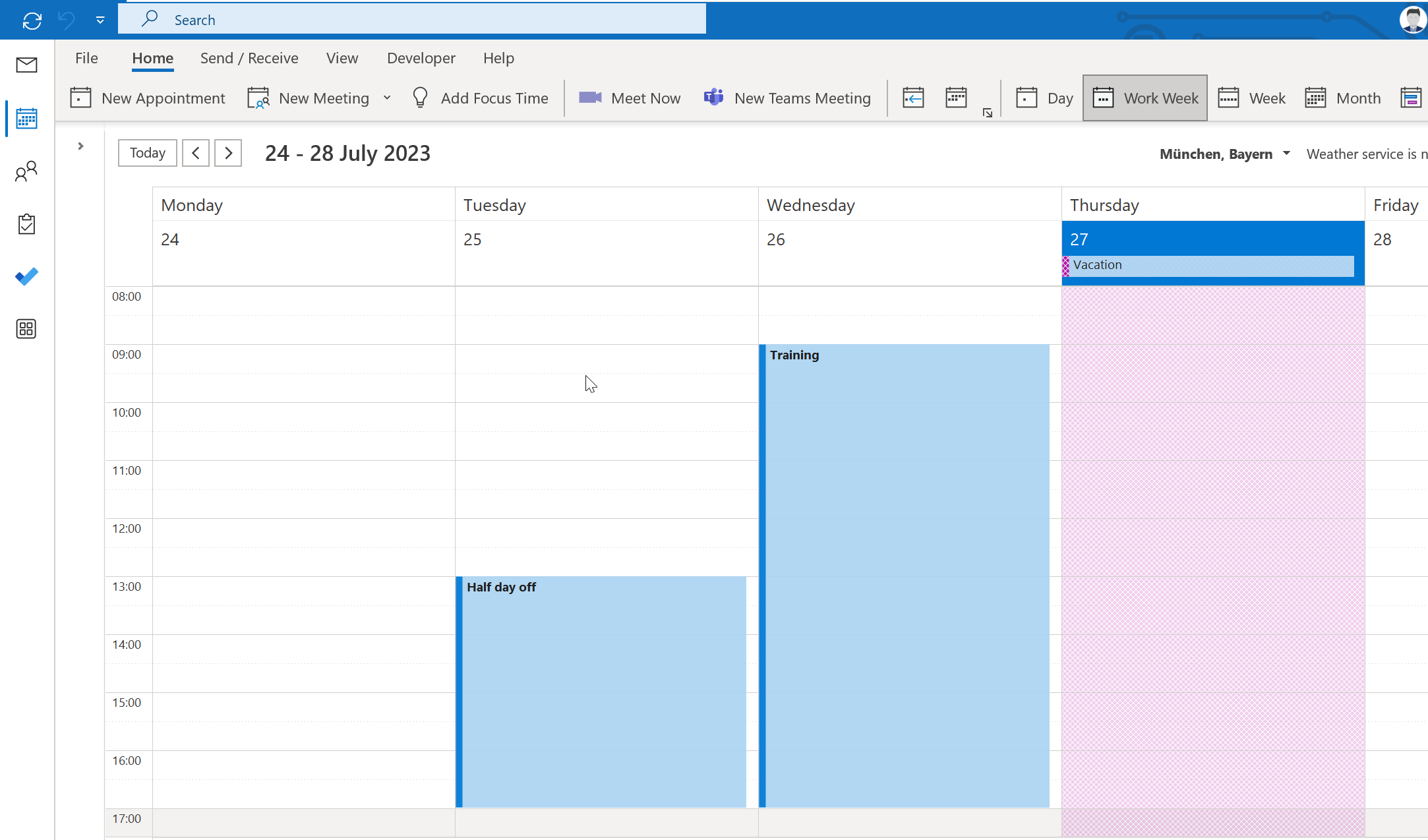 2. Mark appointment as absence
The team member marks the appointment as absence in the side pane of the Outlook appointment.
3. AUTOMATIC CATEGORIZATION
A linked appointment is assigned to the category Allocatus and displayed in gray in the calendar.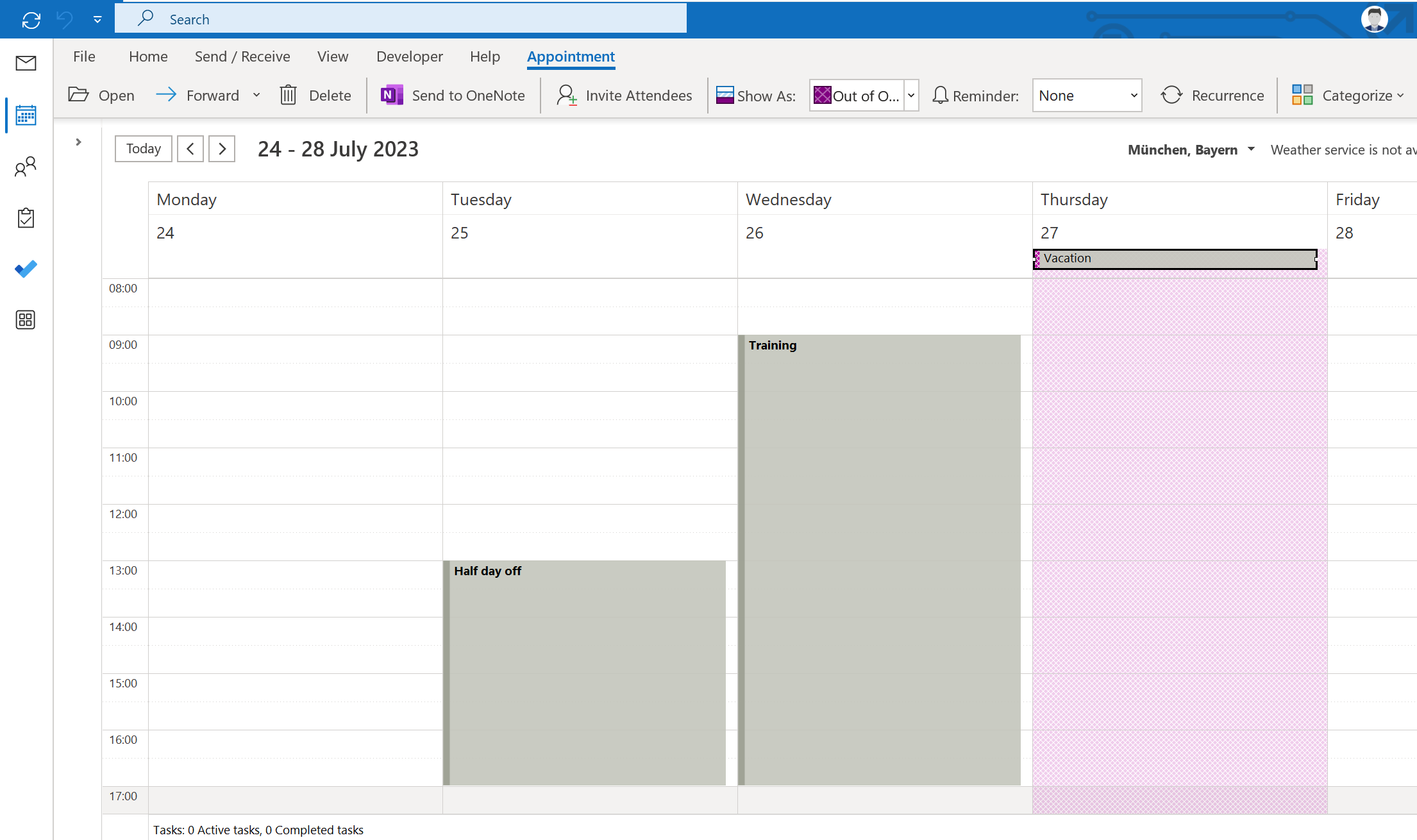 4. Scheduling conflict in MS Project
When the project manager plans a task in MS Project during an employee's absence, he immediately sees the conflict by the red person in the indicator column.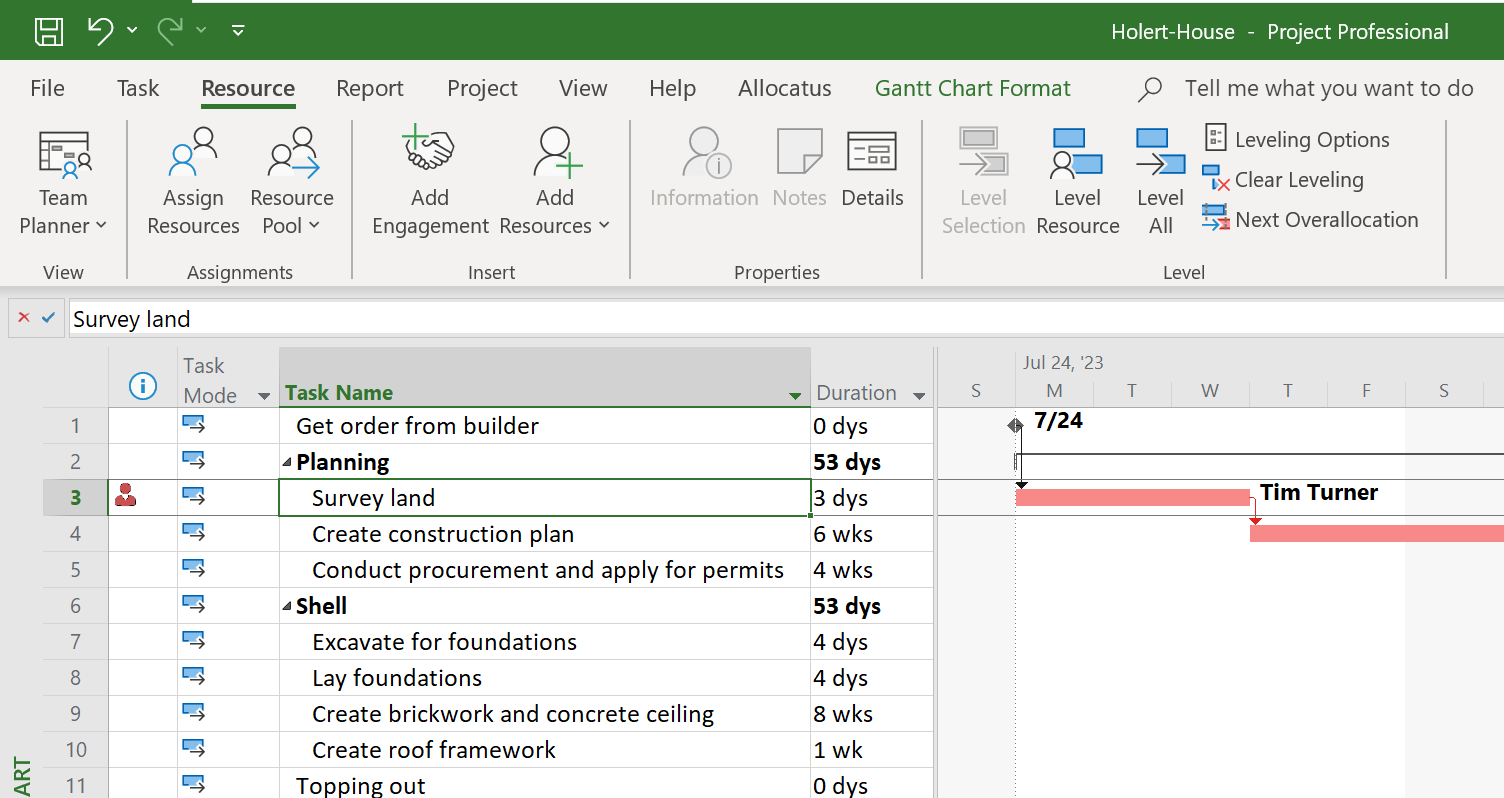 5. Solve resource bottlenecks
The project manager can use the leveling feature of MS Project to automatically interrupt the task during the time of absence or resolve the conflict in another way.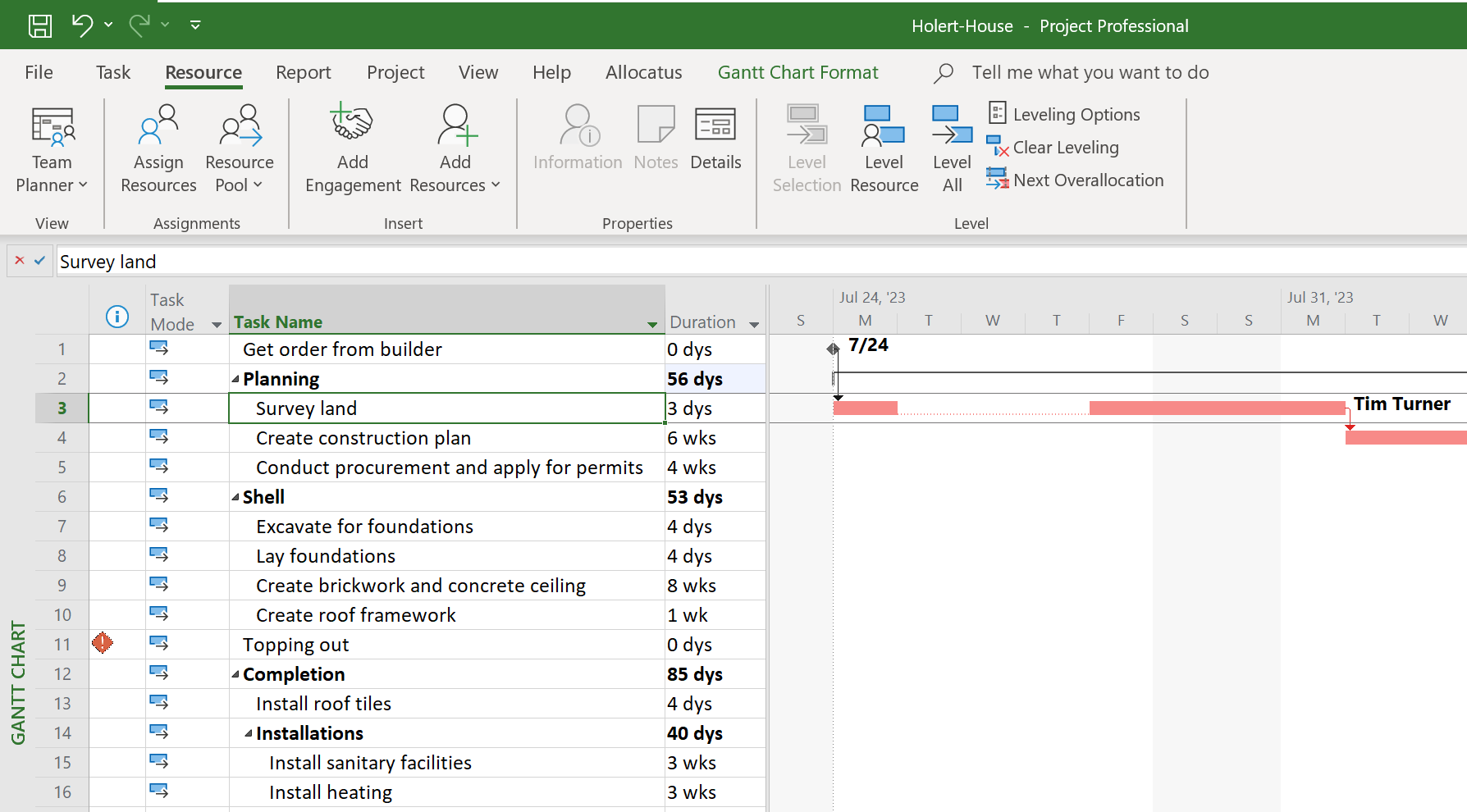 Advantages
Team members can enter absences into their usual calendar without the need for duplicate entry. This eliminates duplicate data entry and potential errors associated with multiple entries.

Project managers maintain a reliable schedule without resource conflicts.

Allocatus automatically updates Microsoft Project absences and the project manager is informed of all absences from the project and can plan accordingly.

Allocatus supports both project and resource managers in their daily tasks by capturing absences in one place and making them visible across all projects.